Child Counseling in Ann Arbor MI
Do you feel like your child is developmentally delayed? Has your child started acting out in school or at home? Is your child frustrated at school or having trouble learning? These are some of the reasons you may consider child counseling in Ann Arbor MI. Heron Ridge Associates offers child counseling, teen counseling, and family counseling in a comfortable environment. Our specialists know the obstacles today's children face, and they know how to help them overcome those obstacles.
For more information about child counseling in Ann Arbor MI, give us a call at (734) 913-1093.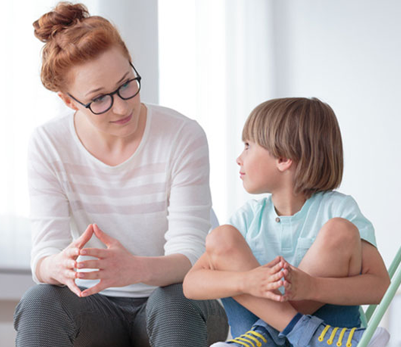 Personalized Child Counseling Designed for Your Child
Every child is different. Your child's needs are completely unique, and he or she deserves an equally unique therapy experience. That is why we provide personalized child counseling in Ann Arbor MI. We understand children on an individual level, and our therapists adjust their strategies to suit each child. Your family will receive custom care that fits your lifestyle and your overall goals.
Find the Root Cause of Struggles at School and at Home
Receive Psychological Testing, If Needed, to Diagnose Learning Disorders, ADHD, and Other Conditions
Work with a Licensed Child Counselor in Ann Arbor MI
Find Solutions That Work for Your Child's Personality
Receive Confidential Counseling in a Comfortable Setting
Get Matched with the Best Child Counselor for Your Family
You may schedule an appointment for child counseling in Ann Arbor MI by calling (734) 913-1093.
A Family-Friendly Therapist Office in Ann Arbor MI
Children and parents alike feel comfortable in our counseling center. Our therapists are friendly, caring and compassionate. Our staff members are knowledgeable and supportive. With every appointment, you will feel like family here at Heron Ridge Associates. Our Ann Arbor child counseling center is located at:
Heron Ridge Associates
1785 W Stadium Blvd # 205
Ann Arbor, MI 48103
We have appointments available Monday through Friday from 9:00 AM to 8:00 PM and Saturday, 9:30 AM to 2:30 PM. Contact us to schedule an appointment with a child counselor near you.
Heron Ridge Associates:
Ann Arbor: (734) 822-4810
Clarkston: (248) 693-8880
Ann Arbor: (734) 913-1093
Plymouth: (734) 454-1094
Bingham Farms: (248) 594-4991
Fill Out The Form Below And Click Submit