Depression Treatment in Ann Arbor MI
Are you looking for depression treatment in Ann Arbor, MI? Heron Ridge Associates provides evidence-based depression counseling for children, teens and adults. We offer individual counseling, couples counseling and family counseling, and we have specialists on staff to cover many areas of mental health care.
No matter how your depression developed or how long you have felt this way, there is help available for you. Contact us at (734) 913-1093 to learn about our depression treatment services in Ann Arbor, MI.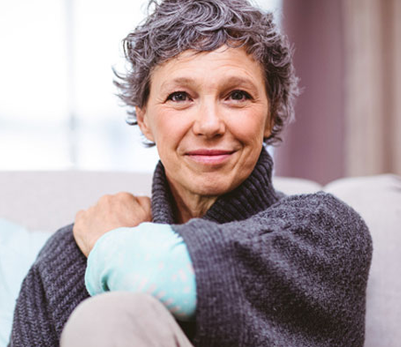 Conquer Depression at the Core
If you can get to the root of your depression, you'll have a much easier time overcoming it. Depression treatment isn't designed to just treat the symptoms. It treats the depression at the source. You may not know what the source of your depression is, and that's alright. Your Ann Arbor depression therapist will work with you to discover that in time. Here are some of the other experiences you may have with depression treatment:
Find the True Source of Your Depression
Learn Coping Mechanisms That Work for You Specifically
Improve Your Sleep Patterns, Self-Esteem, Stress Management, Work/Life Balance and More
Find the Strength to Get up and Get Going
Reverse Negative Thought Patterns That Make Depression Worse
Build a Support System That You Can Lean on
Adjust Your Lifestyle to Reduce Depression Symptoms
Talk to a Depression Therapist You Can Trust, Right Here in Ann Arbor, MI
Heron Ridge Associates provides confidential and affordable depression treatment in Ann Arbor, MI. Give us a call at (734) 913-1093 to schedule an appointment with a depression therapist near you.
Client-Guided Depression Treatment That You Control
At Heron Ridge Associates in Ann Arbor, MI, you set the pace for your depression treatment. Your therapist will encourage you to talk about your feelings and experiences, but you always remain in control of the process. You know what you're comfortable with, and your therapist will not pressure you to go beyond that. In time, most clients begin to let down their guard because they develop a strong relationship with their counselor.
We will match you with a depression therapist you can trust so you have the best experience possible from the start. Contact our Ann Arbor counseling center to learn more.
Heron Ridge Associates:
Ann Arbor: (734) 822-4810
Clarkston: (248) 693-8880
Ann Arbor: (734) 913-1093
Plymouth: (734) 454-1094
Bingham Farms: (248) 594-4991
Fill Out The Form Below And Click Submit