Faith-Based Counseling in Clarkston MI
Looking for mental healthcare backed by religious beliefs? Do you want counseling that will align with your faith?
If so, you may be interested in faith-based counseling services. These services combine religious doctrine with evidence-based therapy methods – all personalized to fit your needs.
Heron Ridge Associates offers many forms of faith-based counseling in Clarkston MI, including: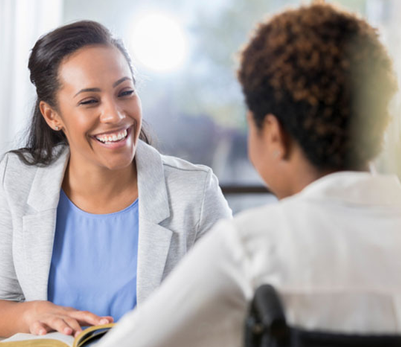 Faith-Based Depression Counseling
Faith-Based Grief Counseling
Faith-Based Anxiety Counseling
Faith-Based Addiction Counseling and Substance Abuse Treatment
Faith-Based Child Counseling
Faith-Based Teen Counseling
Faith-Based Family and Marriage Counseling
Faith-Based Trauma Counseling
Faith Based Anger Management
Christian Counseling and Counseling for Other Faiths
And Other Forms of Faith-Based Counseling in Clarkston MI
Many of our therapists have decades of experience. No matter which counselor you are matched with, you will receive confidential care that is catered to your needs. Heron Ridge Associates is proud to serve the Clarkston community. For more information about faith-based counseling in Clarkston, call (248) 693-8880.
We Accept Many Forms of Insurance
There is no need to worry about costs. Faith-based counseling is considered a mental healthcare service, and thus it is compatible with insurance. At Heron Ridge Associates, we accept insurance plans from MEBS, Medicare, Health Alliance Plan (HAP), DMC Care, Blue Cross/Blue Shield of Michigan, Aetna, AARP, Cofinity, United Healthcare, Omnicare, Blue Care Network, Tricare, Total Healthcare, MESSA, Behavioral Health Systems, and other providers. If your insurance offers out-of-network coverage for mental health, we can accept that as well. Contact us at (248) 693-8880 to verify your insurance coverage.
Extended Office Hours, Including Evening and Saturday Appointments
Having a busy schedule shouldn't stop you from seeing a therapist. Our Clarkston MI therapist office is open Monday through Friday, 9 AM to 8 PM. We also have appointments on Saturdays from 9:30 AM to 2:30 PM. If you are interested in faith-based family counseling or couples counseling, we can arrange a time that suits the whole family. Our office is located at:
Heron Ridge Associates
3694 Clarkston Rd # D
Village of Clarkston, MI 48348
Heron Ridge Associates:
Ann Arbor: (734) 822-4810
Clarkston: (248) 693-8880
Ann Arbor: (734) 913-1093
Plymouth: (734) 454-1094
Bingham Farms: (248) 594-4991
Fill Out The Form Below And Click Submit