Anger Management in Ann Arbor MI
Coping with anger issues starts at the core. You must understand what's causing the anger to find a solution for it. That is the goal with anger management in Ann Arbor MI. Your therapist will work with you one-on-one to find the true source of the anger. Whether it comes from trauma, addiction, depression, or other sources, there is a solution out there for you.
Contact Heron Ridge Associates at (734) 913-1093 to learn more about anger management counseling.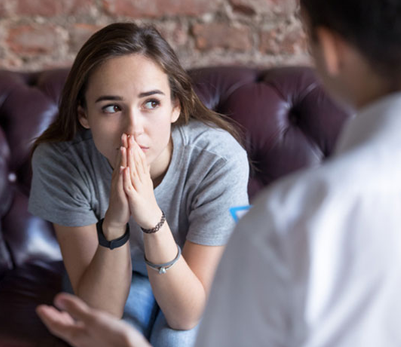 Confidential and Non-Judgmental Anger Management Counseling
You will never be judged for your anger struggles. We want you to feel comfortable talking about your anger, regardless of where it has led you in life. From there, we can guide you to personalized solutions that will address the anger struggles. Reverse negative thought patterns and identify anger triggers at the first signs. In time, this can help you enjoy a much better quality of life.
Talk about Your Struggles without Fear of Judgment
Find the True Cause of Your Anger Management Issues
Work through Other Challenges That Come with Anger Management, Such as Depression, Addiction, Anxiety or Stress
Discover Coping Strategies That Work for You Specifically
Get Professional Advice from a Licensed Therapist Who Specializes in Anger Management
We Offer Trauma Counseling, PTSD Counseling, Couples Counseling, and Other Counseling Services in Ann Arbor MI
If you'd like to learn more about anger management in Ann Arbor MI, contact us at (734) 913-1093.
Our Counseling Services Are Compatible with Insurance
In an effort to help our clients, we have working relationships with many insurance providers. We accept plans from Omnicare, Cofinity, AARP, Behavioral Health Systems, DMC Care, Total Healthcare, Medicare, Aetna, Blue Care Network, Tricare, MESSA, Blue Cross/Blue Shield of Michigan, Health Alliance Plan (HAP), United Healthcare, MEBS, and other insurance programs. Your anger management therapy sessions will be compatible with insurance. We will gladly verify your co-pay before your first appointment. Our office is located at:
Heron Ridge Associates
1785 W Stadium Blvd # 205
Ann Arbor, MI 48103
Heron Ridge Associates:
Ann Arbor: (734) 822-4810
Clarkston: (248) 693-8880
Ann Arbor: (734) 913-1093
Plymouth: (734) 454-1094
Bingham Farms: (248) 594-4991
Fill Out The Form Below And Click Submit