Anger Management in Clarkston MI
If you are looking for anger management in Clarkston MI, we have specialists on staff to assist you. We will match you with the best therapist to address your needs. Heron Ridge Associates provides a judgement-free space to overcome personal struggles and improve your quality of life. Figure out what's truly causing your anger management issues, and then find personalized solutions for the sources. Our office is located at:
Heron Ridge Associates
3694 Clarkston Rd # D
Village of Clarkston, MI 48348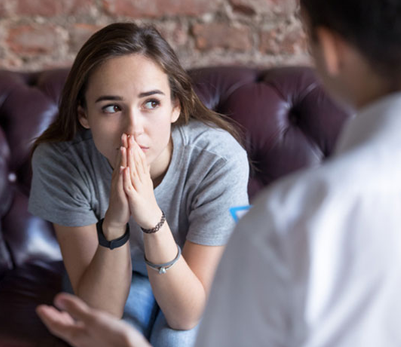 To schedule an appointment for anger management in Clarkston MI, call (248) 693-8880.
Confidential Anger Management Counseling That Works
You do not have to feel embarrassed about your circumstances. Anger management issues can develop from a number of situations, including trauma, addiction, depression, anxiety, and much more. Your therapist will work with you one-on-one to find the root cause of your anger issues. Then you can find coping strategies that suit your lifestyle.
Evidence-Based Solutions for Anger, Depression, Anxiety, and More
Personalized Advice That Fits Your Lifestyle and Personality
Judgement-Free Counseling – Share Your Story with Confidence
Your Privacy Is Well Protected
Licensed Therapists Who Truly Care about Their Clients
Comprehensive Therapy for All Your Personal Struggles
Dependable Support Every Step of the Way
The journey starts with a phone call to (248) 693-8880. Reach out to learn more about anger management in Clarkston MI. Heron Ridge Associates also offers couples counseling, family counseling, and other services. If anger management issues have put a strain on your relationships, we can help you rebuild your bonds. Contact us to learn more about your options.
Anger Management That's Compatible with Insurance
To make our therapy programs accessible, we have close relationships with many insurance providers. We accept plans from Cofinity, AARP, Tricare, Behavioral Health Systems, MESSA, MEBS, Medicare, United Healthcare, Omnicare, Blue Care Network, Blue Cross/Blue Shield of Michigan, DMC Care, Aetna, Health Alliance Plan (HAP), Total Healthcare, and other insurance networks. We will gladly verify insurance before your first appointment to provide a cost of care. Contact us to see how affordable it is to get anger management in Clarkston MI.
Heron Ridge Associates:
Ann Arbor: (734) 822-4810
Clarkston: (248) 693-8880
Ann Arbor: (734) 913-1093
Plymouth: (734) 454-1094
Bingham Farms: (248) 594-4991
Fill Out The Form Below And Click Submit