Anger Management in Plymouth MI
Are you looking for anger management in Plymouth MI? Heron Ridge Associates offers individual counseling, couples counseling and family counseling. We provide a safe, confidential environment to discuss your personal struggles. You will be matched with the best therapist for your needs, thanks to our multi-disciplinary staff of professionals. Our Plymouth therapist office is located at:
Heron Ridge Associates
705 S Main St # 280
Plymouth, MI 48170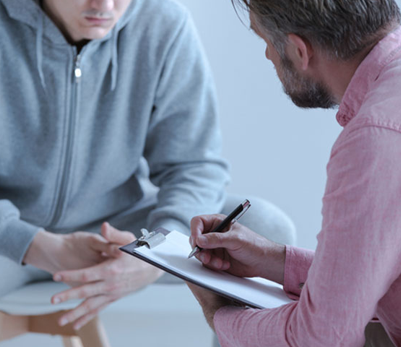 To get started, contact us at (734) 454-1094. We have extended office hours Monday through Friday, and we offer appointments on Saturday as well. No matter how busy your schedule may be, we can find an appointment time for you. Reach out to learn more about anger management in Plymouth MI.
Personalized Solutions for Your Specific Needs
The anger management solutions that work for someone else may not work well for you. That's why we offer personalized therapy based on evidence. You will receive advice that is tailored for your lifestyle and experiences.
Learn Coping Strategies That Work Well for You
Reverse Thought Patterns That Contribute to Anger Outbursts
Identify the Root Cause of Anger Management Issues
Work through Depression, Anxiety, Addiction, and Other Struggles You May Be Facing
Rebuild Relationships in Your Life with Couples Counseling and Family Counseling
Find a Work/Life Balance That Reduces Stress
Rest Assured That Your Privacy Is Protected
If you would like a combination of individual therapy and family therapy, we can arrange that. Just give us a call at (734) 454-1094 and ask about anger management in Plymouth MI.
Yes, We Accept Insurance!
Did you know that anger management is compatible with insurance? Heron Ridge Associates accepts plans from Health Alliance Plan (HAP), DMC Care, Omnicare, Blue Cross/Blue Shield of Michigan, Tricare, MEBS, Medicare, Total Healthcare, MESSA, Aetna, Cofinity, AARP, Behavioral Health Systems, Blue Care Network, United Healthcare, and other insurance providers. Most of our clients only pay a small copay for their appointments. If you would like us to verify your insurance, simply contact our Plymouth MI counseling center.
Heron Ridge Associates:
Ann Arbor: (734) 822-4810
Clarkston: (248) 693-8880
Ann Arbor: (734) 913-1093
Plymouth: (734) 454-1094
Bingham Farms: (248) 594-4991
Fill Out The Form Below And Click Submit