Clarkston Counseling Center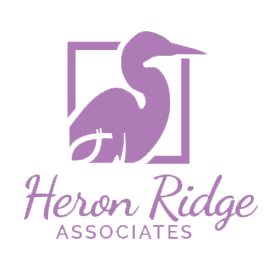 Clarkston Office
Phone: (248) 693-8880
Address: 
3694 Clarkston Rd, #D
Village of Clarkston, MI 48348
Fax: (248) 693-8457
Patient Satisfaction 4.6
Total Reviews 29
Counseling Center In Clarkston, MI
There are many reasons to come to a counseling center, from family disputes to substance abuse to anxiety and beyond. Heron Ridge Associates is a full-service counseling center in Clarkston, MI with a friendly, professional staff to assist you. All of our counselors and therapists have a master's level education or higher, along with specialized training in their respective fields. We will set you up with the best counselor for your unique situation based on information we gather during your initial consultation. To learn more about our therapy services or to schedule an appointment at our Clarkston, MI counseling center, give us a call at (248) 693-8880.
Your Privacy Is Our Priority
We understand the importance of privacy and confidentiality. Your appointments will be completely confidential, so you can speak out in a judgment-free environment. Our counselors and therapists work with clients of all ages, including children, couples and families. Some of our most sought after counseling services in Clarkston, MI include:
• Eating Disorder Treatment, With Helpful Tips To Manage Cravings, Improve Your Eating Habits, And Understand The Root Cause Of Your Eating Disorder
• Grief Counseling After The Loss Of A Loved One
• Confidential Depression Counseling and Anxiety Counseling To Enhance Your Happiness And Wellbeing
• Couples Counseling And Marriage Counseling, Including Premarital Counseling And Divorce Prevention Services
• Divorce Recovery Counseling For Adults Dealing With The Aftermath Of A Divorce
• Teen Counseling, Child Counseling and Family Counseling
• Social Workers, Therapists, Counselors, Psychiatrists and Medication Management at Many Locations
• Anger Management and Addiction Counseling
• Treatment for OCD, Grief Counseling and Adult Aging
• Christian and Faith-based Counseling, Blended Family Counseling
• Professional Psychological Testing To Evaluate Your Symptoms And Diagnose The Causal Condition(s)
Our counseling center accepts most insurance programs, and we have scalable rates for services not covered by insurance. We have multiple locations near Clarkston, MI, so you can continue your therapy with us even if you move. You are welcome to take a tour of the facility ahead of time or speak with us in person about our counseling and therapy programs. Call our Clarkston, MI office at (248) 693-8880 to get started.
Office Hours:
Monday: 9AM–8PM
Tuesday: 9AM–8PM
Wednesday: 9AM–8PM
Thursday: 9AM–8PM
Friday: 9AM–8PM
Saturday: 9:30AM–2:30PM
Sunday: Closed
Heron Ridge Associates:
Ann Arbor: (734) 913-1093
Ann Arbor: (734) 822-4810
Bingham Farms: (248) 594-4991
Clarkston: (248) 693-8880
Plymouth: (734) 454-3560
Brighton: (810) 227-6218
Fill Out The Form Below And Click Submit
Personalized Therapy For Dual Diagnoses
You may need treatment for more than one condition. For example, you may have developed an eating disorder as a result of depression or body dysmorphia. This is what we refer to as dual diagnosis counseling, where a client receives treatment for multiple conditions at the same time. We have specialists in nearly every field of mental health and substance abuse, and we will personalized a recovery program specifically for you. Our counseling center will treat you like family so you can thrive with a strong support system.