Couples Counseling in Ann Arbor MI
If you and your significant other are having difficulties, it may be time to consider couples counseling. This will give you a chance to work on communication skills, strengthen your bond, and resolve conflicts in your relationship. Heron Ridge Associates offers many types of couples counseling in Ann Arbor, MI, such as:
Premarital Counseling
Marriage Counseling
Family Counseling
Divorce Prevention Counseling
Blended Family Counseling
Co-Parenting Counseling
LGBT Couples Counseling
And Other Forms of Couples Counseling in Ann Arbor, MI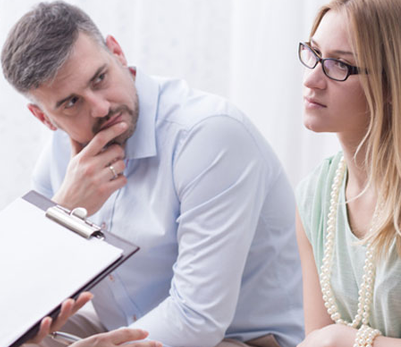 We also provide individual counseling and family counseling, so you can choose the therapy setup that best fits your needs. Give us a call at (734) 913-1093 to schedule an appointment with a couples counselor near you.
How Does Couples Counseling Work?
The goals of couples counseling vary from one couple to another. For instance, a couple coming in for premarital counseling may learn how to manage stress in a marriage. A couple coming in for divorce prevention would work through issues from the past that are affecting their relationship today. Your relationship therapy will be personalized for your relationship.
Get Matched with the Best Counselor for Your Specific Needs
Discuss Your Issues in a Private, Judgement-Free Setting
Learn Personalized Techniques to Resolve Conflicts in Your Relationship
Improve Your Communication Skills and Prevent Disagreements
Bring Closure to Long-Term Disputes
Work with a Licensed Couples Counselor
If you would like more information about couples counseling in Ann Arbor, MI, contact our therapist office at (734) 913-1093. We would be happy to answer any questions you have.
A Confidential, Judgement-Free Setting for Couples Counseling in Ann Arbor, MI
You can speak out with confidence knowing you will never be judged in your couples counseling sessions. All therapy appointments are completely confidential. Whether you've gone through infidelity, abuse, addiction or other circumstances in the past, your therapist will be there to help you. Our goal is to help you improve your quality of life, regardless of the events that led to here.
Heron Ridge Associates:
Ann Arbor: (734) 822-4810
Clarkston: (248) 693-8880
Ann Arbor: (734) 913-1093
Plymouth: (734) 454-1094
Bingham Farms: (248) 594-4991
Fill Out The Form Below And Click Submit