Psychiatrist in Bingham Farms MI
If you are looking for a psychiatrist in Bingham Farms MI, Heron Ridge Associates has specialists available to assist you. We offer a range of psychiatry services and counseling services, and we accept most forms of insurance. Whether you're interested in anxiety treatment, bipolar disorder treatment, depression treatment, PTSD treatment, or another treatment program, we will set you up with the best provider for your needs. Our counseling center in Bingham Farms MI is located at: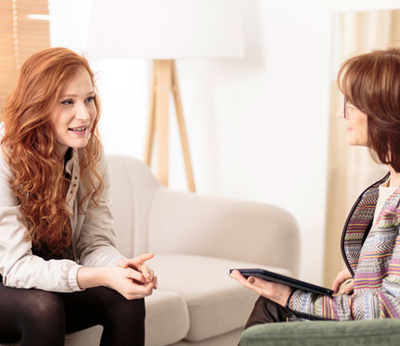 Heron Ridge Associates
31000 Telegraph Rd #120
Bingham Farms, MI 48025
We have appointments available Monday through Friday from 9 AM to 8 PM and Saturday from 9:30 AM to 2:30 PM. Contact us at (248) 594-4991 to schedule an appointment with a psychiatrist in Bingham Farms MI.
Comprehensive Mental Healthcare from Licensed Professionals
Heron Ridge Associates offers comprehensive counseling and psychiatry under one roof. You may start in therapy to discuss your personal struggles and move into medication management if necessary. You may already know you need to see a psychiatrist in Bingham Farms MI. Whatever the circumstances may be, we have a solution for you.
• Affordable Therapy and Psychiatry Services in Bingham Farms MI
• Depression Treatment, Anger Management Counseling and OCD Treatment
• Trauma Counseling and Grief Therapy
• Drug and Alcohol Addiction Recovery
• Medication Management and Psychological Testing
• Judgement-Free Anxiety Counseling and Phobia Treatment
• Couples Counseling, Including Divorce Prevention and Marriage Counseling
• Family Counseling Services for Children, Teens and Adults
Contact Heron Ridge Associates at (248) 594-4991 to get matched with an experience psychiatrist in Bingham Farms MI.
Psychiatry Services Compatible with Many Insurance Plans
Seeing a psychiatrist doesn't have to cost a lot of money. At Heron Ridge Associates, we accept many forms of insurance, including Cofinity, Medicare, Aetna, Total Healthcare, MESSA, MEBS, Blue Cross/Blue Shield of Michigan, Behavioral Health Systems, Tricare, Omnicare, AARP, Blue Care Network, DMC Care, United Healthcare, Health Alliance Plan (HAP), and other insurance providers. Our counseling services and medication management programs are compatible with insurance, and we can verify your plan before your first appointment. Give us a call to learn more.
Heron Ridge Associates:
Ann Arbor: (734) 822-4810
Clarkston: (248) 693-8880
Ann Arbor: (734) 913-1093
Plymouth: (734) 454-1094
Bingham Farms: (248) 594-4991
Fill Out The Form Below And Click Submit