Counseling Services in Plymouth MI
Heron Ridge Associates is honored to offer private counseling services in Plymouth MI. Our therapist office is a comfortable and confidential space to overcome personal struggles. Whether you're facing depression, anxiety, relationship conflicts, family conflicts, or other obstacles, our experienced mental health providers are here to assist you. Our Plymouth counseling center is located at:
Heron Ridge Associates
705 S Main St # 280
Plymouth, MI 48170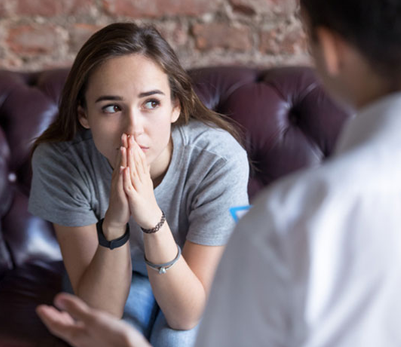 The office is open Monday through Saturday, with evening appointments Monday through Friday. We respect your family's busy schedule and want to accommodate it accordingly. Contact us at (734) 454-1094 to schedule a therapy session.
Comprehensive Counseling Services for the Whole Family
Our counseling services are for all age groups, including children and teens. This is a family-friendly therapist office where couples, individuals and families can get mental healthcare. From blended family counseling to anger management, we offer something for everyone. Explore our multi-faceted counseling services, including:
Depression Counseling (TMS Depression Treatment) 
Grief and Trauma Counseling
Drug and Alcohol Addiction Counseling
Individual, Couples and Family Counseling
Faith-Based Counseling Services
Psychological Testing
Anxiety Treatment and Phobia Treatment
Child Counseling
Teen Counseling
Intensive Outpatient Program (IOP) for Addiction Recovery
Abuse Counseling
And Other Counseling Services
Some of our therapists have over 30 years of experience. We utilize evidence-based counseling methods that are tailored for each client. When you schedule your first appointment, we will match you with the best provider for your circumstances. You will never be judged during therapy. Instead, you will receive persistent, positive support. Reach out at (734) 454-1094 to learn about our counseling services in Plymouth MI.
Our Counseling Services Fit Most Insurance Plans
Heron Ridge Associates accepts insurance. Most clients only pay a co-pay for their therapy sessions. We accept plans from Blue Care Network, Cofinity, United Healthcare, MEBS, AARP, MESSA, Medicare, Total Healthcare, Tricare, DMC Care, Omnicare, Health Alliance Plan (HAP), Blue Cross/Blue Shield of Michigan, Aetna, Behavioral Health Systems, and other insurance providers. Contact us today, and we can verify your insurance coverage for you.
Heron Ridge Associates:
Ann Arbor: (734) 822-4810
Clarkston: (248) 693-8880
Ann Arbor: (734) 913-1093
Plymouth: (734) 454-1094
Bingham Farms: (248) 594-4991
Fill Out The Form Below And Click Submit