Couples Counseling in Clarkston MI
Have you been thinking about couples counseling? If so, consider the highly-rated relationship therapy programs we have here at Heron Ridge Associates. We provide confidential couples counseling in Clarkston, MI, with solutions to fit your lifestyle and family dynamic. We also offer family counseling and individual counseling, so you can find the perfect therapy setup for you. We accept many forms of insurance, and we protect our clients' privacy.
To schedule an appointment or to learn about couples counseling in Clarkston, MI, give us a call at (248) 693-8880.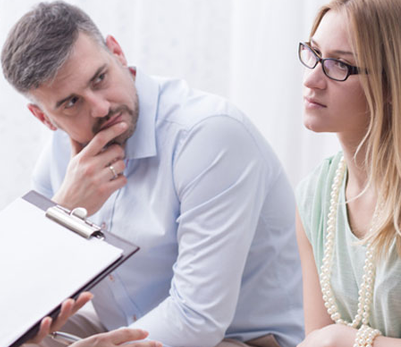 Different Types of Couples Counseling in Clarkston, MI
There is more than one type of couples counseling in Clarkston, MI. In fact, there are solutions for every milestone of your relationship. Whether you are getting married, starting a family, starting a new business together, or celebrating your 10th anniversary, there is a relationship therapy program for you. Some of our most popular couples counseling services in Clarkston include:
Marriage Counseling and Divorce Prevention
Premarital Counseling
Family Counseling and Blended Family Counseling
Co-Parenting Counseling and Post-Divorce Counseling
Couples Counseling for Dating Couples
Individual Counseling to Supplement Your Couples Counseling
And Other Therapy Services in Clarkston, MI
If you would like to learn more about couples counseling in Clarkston, MI, call Heron Ridge Associates at (248) 693-8880. Our friendly office staff will gladly answer any questions you have about the process.
Learn Effective Ways to Communicate with One Another
You may have heard of the five love languages – the different ways people give and receive love. In addition to those languages though, we all have our own methods of communicating. In a relationship, you need to know how to share your thoughts, feelings and concerns in a healthy and effective manner. You also need to know how to listen to your partner's opinion and truly understand its meaning. You will learn all of this and more through couples counseling.
Your counselor will help you communicate with your significant other in a respectful way so you can resolve conflicts and prevent future ones.
Heron Ridge Associates:
Ann Arbor: (734) 913-4810
Clarkston: (248) 693-8880
Ann Arbor: (734) 913-1093
Plymouth: (734) 454-1094
Bingham Farms: (248) 594-4991
Fill Out The Form Below And Click Submit