Couples Counseling in Plymouth MI
Do you feel like your arguments are never resolved? Do you and your significant other bicker more than you bond? Do you wish you could get your partner to understand how you feel and why you feel that way? These are some of the issues we aim to resolve through couples counseling in Plymouth, MI. Our experts have years of experience in couples counseling and relationship therapy, and they are all state-licensed to assist you. For more information or to schedule a couples counseling appointment, call (734) 454-1094 to reach our Plymouth, MI therapist office.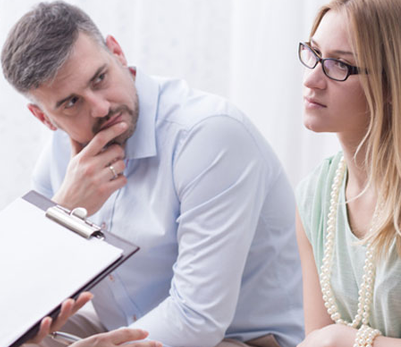 What Are the Goals of Couples Counseling?
The goals of couples counseling vary from one couple to the next. For instance, some couples have a specific issue they want to address, such as infidelity or distrust. Other couples cannot figure out why there is distance in their relationship. They come into couples counseling for guidance, hoping they can rekindle their romance and find the source of their struggles. Whatever your motivation may be, your couples counseling program will be tailored to fit it.
Get to the Root of Your Relationship Struggles
Resolve Conflicts Using Tested and Proven Techniques
Find Personalized Solutions for Your Relationship and Lifestyle
Bring Closure to Past Conflicts, Such as Infidelity
Reduce Stress in the Household That Can Lead to Arguments
Speak out in a Confidential Setting
Discover Your Partner's True Feelings and Express Yours
Get Professional Advice from an Unbiased Couples Counselor
Schedule an appointment for couples counseling in Plymouth, MI by calling (734) 454-1094.
Family Counseling, Individual Counseling and Couples Counseling in Plymouth, MI
In addition to couples counseling in Plymouth, MI, we offer family counseling, individual counseling, child counseling and teen counseling. Many of our clients receive multiple therapy services because they have different elements of their life they would like to improve. We will set you up with the best therapist for your needs so you can receive the comprehensive mental healthcare you deserve. It all starts with a simple phone call to our Plymouth counseling center.
Heron Ridge Associates:
Ann Arbor: (734) 822-4810
Clarkston: (248) 693-8880
Ann Arbor: (734) 913-1093
Plymouth: (734) 454-1094
Bingham Farms: (248) 594-4991
Fill Out The Form Below And Click Submit