Faith-Based Counseling in Plymouth MI
Would you like mental healthcare that fits your spiritual beliefs? If so, you may be interested in faith-based counseling. We provide faith-based counseling in Plymouth MI and surrounding areas. Each client is matched with the counselor or therapist best suited to their needs. In other words, you can find a therapist you can trust that has a working knowledge of your faith. Our office is located at:
Heron Ridge Associates
705 S Main St # 280
Plymouth, MI 48170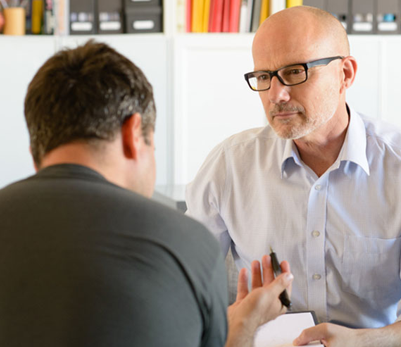 Appointments are available Monday through Saturday, with extended hours several days a week. Our Plymouth therapist office accepts insurance from Tricare, Behavioral Health Systems, DMC Care, Blue Care Network, Cofinity, United Healthcare, MEBS, AARP, MESSA, Medicare, Total Healthcare, Omnicare, Health Alliance Plan (HAP), Aetna, Blue Cross/Blue Shield of Michigan, and other providers. To verify your insurance coverage, contact us at (734) 454-1094.
What Is Faith-Based Counseling?
Faith-based counseling is a form of mental healthcare. It combines the principles of psychology with religious text. For instance, Christian counseling uses the Holy Bible to supplement proven therapy strategies. You will receive personalized advice based on your beliefs, lifestyle, goals and personal struggles. If you have more questions about faith-based counseling, call us at (734) 454-1094. One of the knowledgeable workers at Heron Ridge Associates would be happy to assist you.
Comprehensive Mental Healthcare for All Age Groups
Our therapist office in Plymouth MI is a family-friendly environment. We offer counseling services for clients of all ages, including children and teens. If you would like faith-based family counseling or traditional family therapy, those options are available for you. Explore our full range of mental health services, including:
• Psychological Testing
• Child Counseling and Teen Counseling
• Individual Counseling
• Couples Counseling, Marriage Counseling and Family Counseling
• Depression Counseling
• Drug and Alcohol Addiction Counseling, Including an Intensive Outpatient Program (IOP)
• Grief and Trauma Counseling
• Abuse Counseling
• Christian Counseling and Faith-Based Counseling
• Anxiety Counseling
• Stress Management
• Anger Management
• Medication Management
• And Other Therapy and Psychiatry Services
Heron Ridge Associates:
Ann Arbor: (734) 822-4810
Clarkston: (248) 693-8880
Ann Arbor: (734) 913-1093
Plymouth: (734) 454-1094
Bingham Farms: (248) 594-4991
Fill Out The Form Below And Click Submit