Family Counseling in Ann Arbor MI
Do you have a hard time working through family conflicts? Has a recent life transition created tension in your household? There are many reasons to consider getting family counseling in Ann Arbor, MI. At Heron Ridge Associates, we provide private and personalized counseling solutions for clients of all ages. We will pair you with the right therapist for your family's needs. We have over 50 therapists in the Ann Arbor area, and all of them have at least a master's degree education. For more information for family counseling in Ann Arbor, MI, call (734) 913-1093.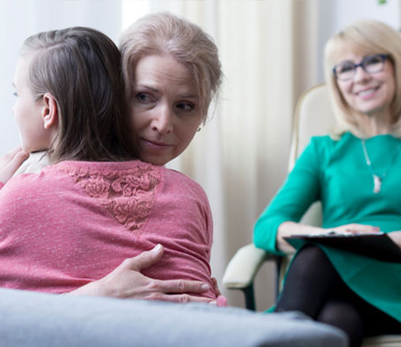 Marriage Counseling, Child Counseling and Family Counseling in Ann Arbor, MI
Each family has a unique dynamic. Many families benefit from a combination of therapy solutions, such as teen counseling, marriage counseling and family counseling. When you contact our office, we will help you determine which counseling setup is right for you. Some of the most popular services in Ann Arbor, MI include:
• Confidential Couples Counseling to Improve Your Communication Skills and Resolve Conflicts in Your Relationship
• Child Counseling to Help Children Overcome Bullying, Anxiety, ADHD, Learning Disabilities, and More
• Teen Counseling That Addresses Self-Harm, Low Self-Esteem, Social Media Addiction, Academic Struggles, and Other Issues for Today's Teens
• Family Counseling That Strengthens the Bonds within Your Family
• A Judgement-Free Environment Where You Can Speak out with Confidence
• Licensed Therapists Who Specialize in Family Counseling
• Individual Counseling Available to Supplement Your Family Counseling
• Affordable Therapy Services Covered by Many Insurance Plans
It all starts with a simple phone call to (734) 913-1093. Ask about our family counseling in Ann Arbor, MI or any other counseling services you may be interested in.
Confidential Family Counseling in a Comfortable Setting
Comfort is a crucial part of counseling and therapy. If you feel comfortable with your counselor and in the therapist office, you are more likely to make progress with conflict resolution, trust building, bonding, and more. Heron Ridge Associates provides a safe, judgement-free environment for family counseling in Ann Arbor, MI. Our family counselors receive consistent referrals because clients feel at ease in our office. You may take a tour to see for yourself, or you can come in for a consultation with your therapist. We look forward to working with you.
Heron Ridge Associates:
Ann Arbor: (734) 822-4810
Clarkston: (248) 693-8880
Ann Arbor: (734) 913-1093
Plymouth: (734) 454-1094
Bingham Farms: (248) 594-4991
Fill Out The Form Below And Click Submit