Marriage Counseling in Ann Arbor MI
Are you considering marriage counseling in Ann Arbor, MI? Heron Ridge Associates offers completely confidential marriage counseling from licensed, highly-educated therapists. Our marriage counselors use tested and proven techniques to improve communication and trust in relationships. No matter how long you've been together or what you've been through as a couple, we have solutions to assist you. Give us a call at (734) 913-1093 to learn more about marriage counseling in Ann Arbor, MI.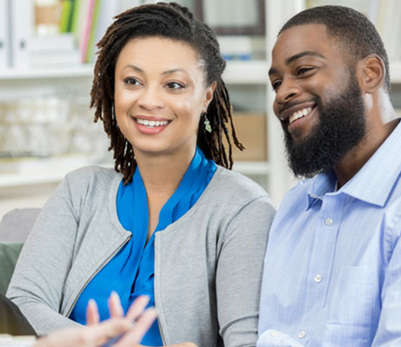 Personalized Marriage Counseling for Your Personalities and Lifestyles
Your marriage is different than anyone else's. You deserve couples counseling that is just as unique as you are. That's why we provide personalized and tailored marriage counseling in Ann Arbor, MI. Your marriage counselor will help you find solutions that work for your lifestyles, schedules, personalities, and more. During the process, you will…
• Understand What's Causing Your Marital Conflicts
• Strengthen Your Communication Skills to Prevent Conflicts in the Future
• Overcome Issues with Trust, Jealousy, Codependency, Responsibility Imbalance, and More
• Work through Personal Struggles in Individual Counseling (Addiction, Low Self-Esteem, Depression, Anger Management, Etc.)
• Bring Closure to Past Disagreements and Move forward with Your Marriage
• Speak out in a Confidential Environment
• Get Professional Advice from an Experienced Marriage Counselor in Ann Arbor, MI
It all starts with a simple phone call to our therapist office. Contact us at (734) 913-1093, and ask about marriage counseling in Ann Arbor, MI. We also offer individual counseling and family counseling, and we accept most forms of insurance. Call us today to see how we can assist you.
Specialized Marriage Counseling in Ann Arbor, MI
In addition to our traditional marriage counseling services, we provide specialized marriage counseling in Ann Arbor, MI. This includes premarital counseling, divorce prevention, post-divorce counseling, blended family counseling, and more. You will be matched with the best marriage counselor for your specific needs, ensuring that you receive top-quality care from the start. Heron Ridge Associates is committed to your happiness, and we look forward to working with you.
Heron Ridge Associates:
Ann Arbor: (734) 822-4810
Clarkston: (248) 693-8880
Ann Arbor: (734) 913-1093
Plymouth: (734) 454-1094
Bingham Farms: (248) 594-4991
Fill Out The Form Below And Click Submit