Marriage Counseling in Plymouth MI
Being married can be a challenge, no matter how long you've been together. It takes time to figure out how to resolve conflicts and communicate with one another in a healthy manner. With marriage counseling, you can work with a therapist to overcome obstacles and strengthen your bond.
Heron Ridge Associates offers confidential marriage counseling in Plymouth, MI. Many of our marriage counselors specialize in unique areas, such as premarital counseling or divorce prevention.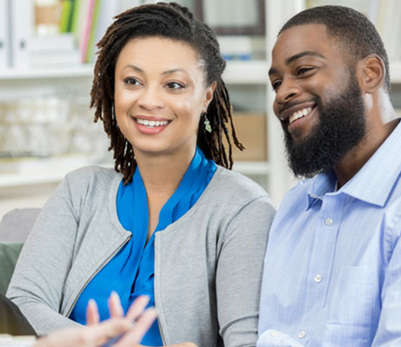 To learn more about marriage therapy or to schedule an appointment with a marriage counselor near you, call (734) 454-1094.
How Does Marriage Counseling Work?
Marriage counseling is a completely personalized experience. The lessons you learn in your sessions will be specific to your needs as a couple. You and your spouse will discuss issues you've had in the past or obstacles you are facing now. Then your marriage counselor can provide advice to resolve those disputes and prevent new ones in the future.
Here is a brief look at marriage counseling in Plymouth, MI:
• Get Paired with a Marriage Counselor Who Specializes in Your Unique Needs
• Schedule an Appointment for Marriage Counseling in Plymouth, MI
• Discuss Your Marital Issues in a Calm, Confidential Environment
• Work with Your Marriage Counselor to Find Personalized Solutions for Your Relationship Issues
• Get the Tools to Resolve Conflicts in the Future
• Uncover the Root Cause of Relationship Problems, Such as Stress, Depression or Codependency
• Receive Specialized Marriage Counseling,  Such as Divorce Prevention or Counseling after Infidelity
• Express Your Feelings and Learn about Your Spouse's Concerns
• Explore Our Individual Counseling and Family Counseling Services in Plymouth, MI
To get started, call (734) 454-1094 and ask about marriage counseling in Plymouth, MI.
A Trusted Provider of Marriage Counseling in Plymouth, MI
Heron Ridge Associates has a strong reputation in the Plymouth community. Our marriage counselors receive consistent referrals because they use proven solutions that truly work. We offer affordable pricing, and we accept many insurance programs.
Best of all, your privacy is always protected with marriage counseling in Plymouth, MI. Give us a call to learn how we can help you improve your relationship.
Heron Ridge Associates:
Ann Arbor: (734) 822-4810
Clarkston: (248) 693-8880
Ann Arbor: (734) 913-1093
Plymouth: (734) 454-1094
Bingham Farms: (248) 594-4991
Fill Out The Form Below And Click Submit