Marriage is tough. It is stressful, joyful, exhausting, exciting, complicated and comforting all at the same time. Every year, nearly 30,000 Michigan marriages end in divorce, but that doesn't mean you should lose hope. With the help of our tested and proven divorce prevention techniques, you can rebuild your marital bond and overcome difficult challenges in your relationship. We believe that every marriage deserves a fighting chance, and we are committed to helping couples just like you.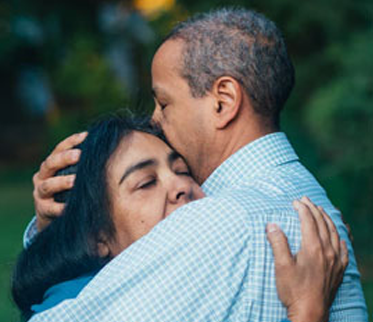 No matter how strong your differences are or how long you have struggled in your marriage, our divorce prevention experts are here to assist you. Contact the Heron Ridge Associates location nearest to you to learn more.
Proven Divorce Prevention Techniques
Every marriage is different, but most relationship struggles form from the same set of sources: trust issues, difficulty communicating, imbalanced responsibilities, leftover emotions from a previous relationship, and more. During your divorce prevention therapy, your counselor will help you determine the core causes of your marital struggles so you can find effective ways to overcome them. Your marriage counseling sessions will be tailored to your needs, and any information shared will remain confidential. Divorce prevention will help you…
• Identify The Primary Sources Of Conflict In Your Marriage
• Open The Flow Of Communication So Your Feelings Can Be Heard
• Work With An Unbiased, Caring Counselor Who Specializes In Divorce Prevention
• Rebuild Your Bond With Your Spouse
• Speak Out In Confidence – We Will Always Maintain Your Privacy
• Create An Effective Marriage Revitalization Plan Specific To Your Relationship
You do not have to complete the entire divorce prevention process as a couple. While we do encourage couples to get counseling together, we also offer individual counseling for marital issues. If you struggle with depression, addiction, or low self-esteem as a result of your marriage conflicts, your counselor can help you through those obstacles. Contact one of our counseling centers to learn about your options.
Confidential Marriage Counseling From Compassionate Therapists
Your privacy is important to us. We provide a relaxed, judgment free environment for you to discuss issues in your marriage. If you attend divorce prevention sessions as a couple, you can speak out as individuals and gain a new perspective on your spouse's feelings.
If you attend sessions by yourself, you can get feedback from an unbiased person to improve the dynamics in your marriage. We treat our patients like family, so you will always have a built-in support system with Heron Ridge Associates. You have the potential to save your marriage. Our counselors are here to help.
Contact Heron Ridge Associates To Learn More About Divorce Prevention
Fill Out The Form Below And Click Submit