Psychological testing is a gateway to treatment. The process identifies conditions that may be hard to diagnose at first glance. What appears to be anxiety could actually be attention deficit disorder, or any number of possibilities. Our specialists have years of training in psychological testing and evaluation, and they can provide answers to your burning questions. If you are interested in psychological testing for yourself or your child, contact Heron Ridge Associates in Michigan to schedule a consultation.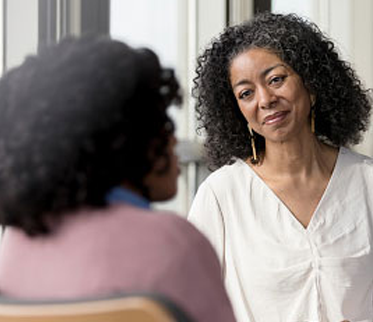 Accurate Psychological Testing For A Better Diagnosis
In order to get the most out of your treatment, you need an accurate diagnosis. Unfortunately, misdiagnoses do happen, and they can significantly delay a person's progress. Many of our patients in Michigan have requested psychological testing services after a previous diagnosis because they were not benefiting from their therapy program. We will conduct the right tests and evaluations to give you the best chance at success.
• Pinpoint The Underlying Condition To Get The Most Effective Treatment Possible
• Get Matched With A counselor Or Therapist For Follow-Up Treatment
• Our Counseling Centers In Michigan Offer Dual Diagnosis Counseling
• Specialized Psychological Testing Services For Children And Teens
• Expert Psychological Evaluations From Graduate-Level Psychologists
The psychological testing process is adaptable to fit your needs. For instance, if your child needs an evaluation, we have tests suited to his or her age group. Some tests require in-person observations, while others are simple pen-and-paper exams. Your psychologist will determine which test is right for your situation and guide you through the process from there. To learn more about your options, contact Heron Ridge Associates counseling centers in Michigan.
What Happens During Psychological Testing?
The psychological testing process begins with a consultation. A psychologist will discuss your symptoms, experiences, and frustrations to determine which tests are best for your needs. Some tests are written, some involve interviews, and some include behavioral observation. Once we determine which psychological testing setup is right for you, we will schedule a time to complete the actual tests. Then the psychologist will evaluate your answers to make a diagnosis. We will recommend follow-up treatment providers in Michigan, such as the counselors in our facilities or doctors who can assist with medical concerns. If you would like to learn more about our psychological testing services, contact one of our counseling centers in Michigan.
To Schedule A Psychological Testing Consultation In Michigan, Contact Heron Ridge Associates
Fill Out The Form Below And Click Submit