Marriage counseling can improve several aspects of your relationship, from your communication skills to your conflict resolution strategies and more. Whether you have been married for decades or you're planning to get married in the future, you can benefit from the couples counseling programs we offer at Heron Ridge Associates. Our marriage counseling programs are completely confidential, and we pair couples with the best therapist for their specific needs. Contact the office closest to you to schedule an appointment for you and your spouse.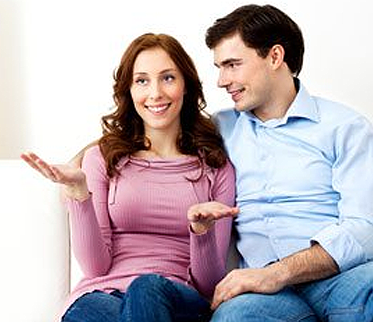 Confidential Marriage Counseling For Every Stage Of Your Relationship
With every stage of a relationship comes a new set of obstacles. You change as individuals, and your marriage has to adapt to those changes. During marriage counseling, you can learn how to tackle these obstacles and propel over them as a couple. Speak out in a judgment free environment and gain a better understanding of your spouse's thoughts and feelings. Your marriage counselor will guide you through the process. 
Some of our most popular marriage counseling programs include:
• Premarital Counseling To Prepare For A Long, Happy Marriage
• Family And Marriage Counseling To Strengthen Your Communication Skills
• Conflict Resolutions Techniques To Carry Through Your Marriage
• Couples Counseling After Infidelity, Job Loss, Death In The Family, And High-Stress Situations
• Divorce Prevention Solutions From Experienced Specialists
• Your Privacy And Confidentiality Are Always A Top Priority
It is never too late for marriage counseling. Our specialists have years of training in couples counseling and cognitive behavioral therapy, and they have worked with countless couples just like you. You can have a happy, fulfilling life together with help from a marriage counselor. Contact us to learn more.
How Does Marriage Counseling Work?
Marriage counseling is an adaptive process. Your counselor will mold your counseling sessions to fit your needs as a couple. It all starts with the initial consultation, where you speak to your counselor about your concerns, goals, hot-button issues, and more. The counselor will listen to this and ask questions to encourage you to communicate. As time progresses, your therapist can give you tips to overcome the obstacles in your marriage and set new goals as a family.
Once again, our marriage counseling programs are 100% confidential, so you can get the help you need and the privacy you deserve.
To Schedule A Marriage Counseling Appointment, Contact One Of Our Counseling Centers
Fill Out The Form Below And Click Submit