If you are looking for a family counseling center, you have come to the right place. Heron Ridge Associates offers confidential counseling solutions for families from all walks of life. Whether you need help blending your family with your new spouse's or you want to strengthen the bond with your teenager, one of our specialists can assist you. Best of all, you will learn valuable life skills that will continue to bolster your family for years to come. Contact one of our family counseling centers to learn more.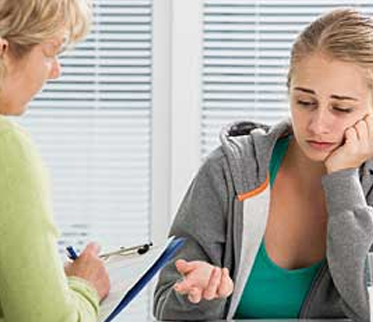 Compassionate Family Counseling In A Relaxed Environment
Counseling can be an intimidating process for children, but it doesn't have to be. We provide a safe, relaxing environment that children and adults feel comfortable in. Our offices are modern, clean, comfortable and judgment free. You can speak out about important issues in your family and get feedback from a professional who specializes in family counseling. We offer a number of programs, including:
• Family Counseling For People Of All Ages
• Blended Family Counseling For Step-parents, Stepchildren, And Adoptive Families
• Recovery Programs After Trauma, Abuse, Neglect, Domestic Violence Or Addiction
• Grief Counseling For Families
• Marriage Counseling And Divorce Prevention Services
• Couples Therapy That Includes Family Planning
• Individual Counseling For Parents, Children And Teens
If you would like individual counseling in addition to family counseling, we provide those services as well. Our counseling centers offer teen counseling, child counseling, marriage counseling, addiction recovery, substance abuse treatment, eating disorder treatment, and more. Give us a call to speak with one of our friendly office agents, and we will recommend the best therapy programs for your family.
Overcome Life's Most Difficult Obstacles Together, As A Family
Your family is your greatest support system. No matter what struggles you face, you can get through them as a family. The main goal of our family counseling programs is to help you enhance your communication skills so you can talk about issues as they arise. Grief, trauma, divorce, marriage, job loss, moving – all of these hurdles are well within your control. Your family counselor will guide you through the process so you know how to resolve your differences and prevent more from forming in the future.
Heron Ridge Associates Is A Trusted Family Counseling Center | Contact Us Today To Schedule Your Appointment
Fill Out The Form Below And Click Submit